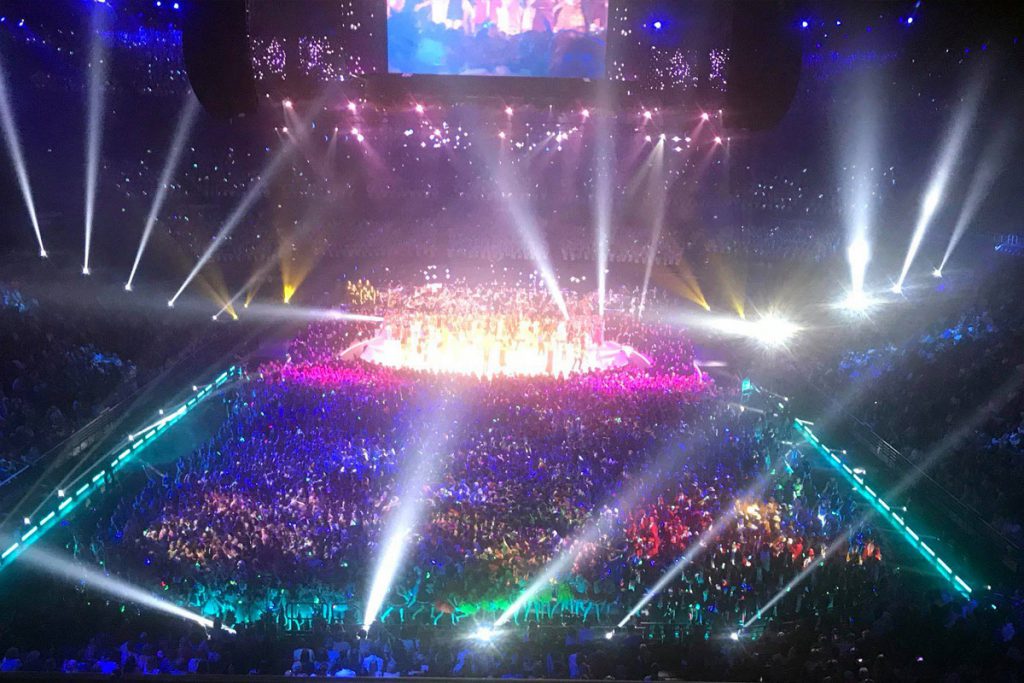 Once again Trudy Dalgleish lit the annual Schools Spectacular at Qudos Bank Arena over the weekend.
Chameleon supplied the rig which included 100 x Martin Professional Viper Profiles, 30 x Viper Performances, 60 x MAC 2000 XB washes, 22 x MAC TW1 narrow lens, 30 x MAC Quantum Wash, 31 x Claypaky Alpha 1500 Profiles ( with shutters ), 81 x Sharpy, 52 x PULSAR ChromaBanks, and 8 x Robert Juliat Lancelot followspots.
Audience lighting consisted of 128 x MAC101 as 32 bars of 4 MAC101s ( around back wall ) and 52 as 13 bars of 4 MAC 101s.
Control was 2 x MA Lighting International grandMA2 full size consoles (lighting main and backup) and 2 x grandMA 2 light consoles (audience lighting) and backup.