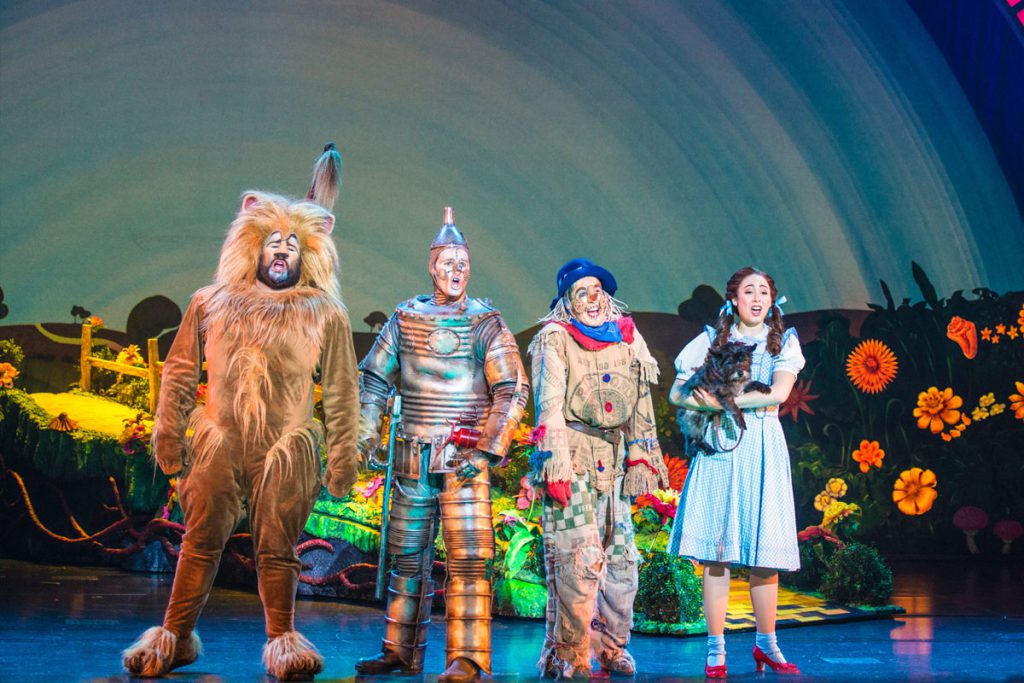 After premiering in Brisbane, Andrew Lloyd Webber's London Palladium production of The Wizard of Oz is now playing at Sydney's Capitol Theatre, and will be travelling to Adelaide in April and Melbourne in May.
The original lighting design is by Hugh Vanstone with Trudy Dalgleish as associate for Australia.
The rig includes 14 x Martin Professional MAC Viper Performance, 16 x MAC Viper Profile, 22 x MAC Viper Wash, 28 x MAC Aura and 12 x Claypaky Alpha Beam 700.
Atmospherics included 2 x JEM Glaciator Extreme, 2 x Look Solutions Viper NT Fogger, 2 x Viper NT Fog Machine and 2 x Tiny FX Fogger w/DMX-IT Interface.
Control is by an MA Lighting International MA2 full size with an MA2 for backup.
Photo credit: Jeff Busby