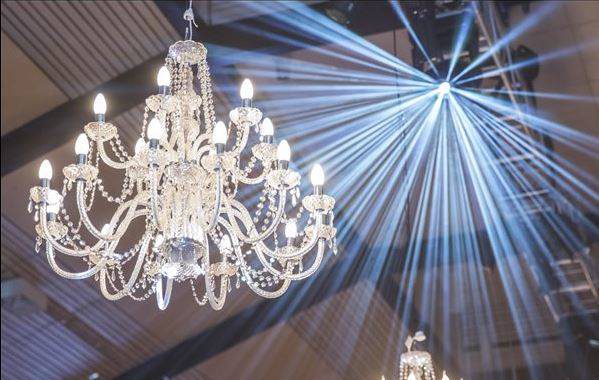 New Zealand's Metro Productions have added four Martin Professional MAC Viper Performances to their rental stock. The MAC Viper Performance is a full-feature framing fixture complete with an iris and animation wheel along with rotating gobos.
"We wanted a moving light profile that had a shutter and the MAC Viper Performance filled that brief nicely," commented Jeff Hewitt, Metro's managing director. "We have found them to be fantastic and have used them for musical theatre – Sister Act – where they proved to be a premium unit for theatre. We've had them on corporate events where we've had to provide effects as well as use the shutter to keep the lighting on stage at corporate events so it doesn't spill onto screens."
Jeff reports that their brightness is fantastic saying that they are a super bright fixture with no compromise in light output or beam quality.
Pictured is the Wellington Regional Business Awards where the brief was to provide a ballyhoo over the tables and then spot the winners on the winning table. The MAC Viper Performances were rigged on a central truss directly overhead from where they could provide ballyhoo effects around the room before zooming and irising in on the winning table.
"It worked brilliantly," concluded a satisfied Jeff.